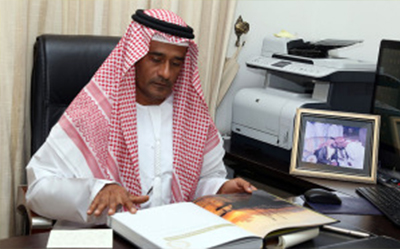 Mr. Shamsudheen Bin Mohidheen
Friends, Peace and Mercy be upon you.
It gives me immense pleasure to welcome you to Al Manar Islamic Centre website. The Centre came in to reality, with the boundless bounties and grace of the Almighty Allah in the year 2006. The centre has variety of activities that include memorization of Holy Quran and imparting the teachings of tolerant culture of Islam for citizens and expatriate children with an aspiration of making an Inspiring generation of Muslims who will be well versed and well aware of the teachings of their religion. It is an honour for the Centre to take up the huge responsibility of imparting Islamic teachings and the Word of God and the authentic teachings of Prophet Muhammad peace be upon him and we ask Allah the Almighty to help us in our endeavour. I am very happy with the different methods adopted by the Centre for its activities of imparting Quran related knowledge for the national as well as expatriate adults and children including those who attend regular schools and wish to get in touch with the pure spring of the Holy Book.Once again I express our deeply felt gratitude to you for your presence in our programs in the centre and also extend our hearty appreciations to all those who work hard to make this mission a big success with the of Almighty Allah.